Shinobi Of The Month!
March
_____________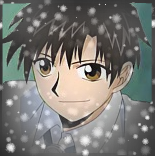 ________________
"Wow being Shinobi Of The Month.. Not exciting or anything. People say that I'm weird am I??"
Countries

Topics
Posts

Last Posts

Located in the land of Fire, Hidden Leaf Village (also called Konoha) is the largest and most powerful of all Hidden Shinobi Villages, despite the fact that the land of Fire isn't the largest country. But due to the hidden village's large population, its military presence is very powerful.





Moderators:

Administrators, Moderators


0

0

Located in the Wind Country, the Hidden Sand Village is one of the top 5 greatest Shinobi countries. Being one of the 5 great countries, this village is ruled by a kage, namely the Kazekage. At the beginning of the series, it's Gaara's father who holds the title of 4th Kazekage



Moderator:

Administrators


0

0

Kirigakure is composed of several cylindrical buildings, with the Mizukage's palace being the widest and the largest. Like its name, the village is surrounded by a thick mist, with several mountains in the background, making it difficult to find by foreigners.


Moderator:

Administrators


0

0

Kumogakure, like Iwagakure and Kirigakure, had two tailed beasts in its possession: the Two-Tailed Monster Cat in Yugito Nii, and the Eight-Tailed Giant Ox in Killer Bee. What makes this village unique is the fact that the villagers were outraged when both Yugito and Killer Bee were captured by Akatsuki, as most villages had shunned their Jinchūriki. Yugito and Killer Bee had a great deal of control over their tailed beasts, such that both were able to fully transform into their beasts. Due to the immense powers of releasing their beasts fully, despite retaining control of themselves, the Fourth Raikage forbade at least Killer Bee from doing so.


Moderator:

Administrators


0

0

Iwagakure is well-known for the rock-hard attitude of its shinobi. As soon as the Tsuchikage gives an order, the Iwa-nin do so without hesitating, even if it means death.


Moderator:

Administrators


0

0

Topics
Replies
Author
Views
Last Posts

5

Itake Kyuubi

469

on Fri Jan 15, 2010 8:15 pm
Raito ~ Kun

1

Itake Kyuubi

254

on Thu Dec 24, 2009 10:24 pm
Itake Kyuubi

0

Itake Kyuubi

217

on Thu Dec 24, 2009 10:12 pm
Itake Kyuubi
Users browsing this forum: None

Moderators:
Administrators, Moderators
Permissions in this forum:
You cannot post new topics in this forum
You cannot reply to topics in this forum

Staff
Admins
Moderators
Expierenced Helpers
Copyrights
Copyrights ©
Naruto Shinobi Wars - The Creator
[The Founder and Head Admin]
Custom Characters, Equipment, Techniques, Images, etc.
~ Their Rightful Owners ~
Encoding - The Admins
~ Sidebar Credits - Itake/Hazuki ~


Any creations, posts, and ideas from this site are copyrighted to their respective owners. Therefore, information may not be taken or used without their permission