Shinobi Of The Month!
March
_____________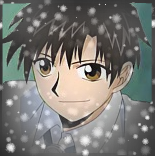 ________________
"Wow being Shinobi Of The Month.. Not exciting or anything. People say that I'm weird am I??"
| | |
| --- | --- |
| Saruno Tazunara Kazura. | |

Author
Message
.Blood Angel
Raikage





Posts

: 16


Join date

: 2010-03-07


Age

: 26

Shinobi Info


Life Points

:


(200/200)




Chakra

:


(100/100)


Rank:


Subject: Saruno Tazunara Kazura. Sun Mar 07, 2010 2:15 pm

---

Basic Character Information:Name:

Kazura, Saruno Tazunara.

Age:

18

Gender:

Male

Clan:

Kazura

Looks:

Spoiler:

Saruno stands about 7 feet, 4 inches tall, with a large cloak surrounding his upper torso and his lower part of the leg area. Yet this is his normal clothing. In other cases, the cloak can be a nice shade of black or white, maybe a hint of blue in the center of the large hat he wears on his head out on the places he visits. With his feet of the uniform, he wears a pair of dense-wood sandals, keeping things, like rocks, grass and sand from his feet, he uses a small bit of a white sock on the sides of the wood-area, the straps hooking upwards around the large toe and the medium-area toe. These straps are mostly a blackish or a red color, depending on his mood. On another occasion, he can wear a short cloak, a nice shade of red or crimson, the hat he wears a streak of white and red. This is when he feels in the mood for some free time or some 'Other' ways of his entertainment. He also wears a small set of sealed bandages on his right optical, in which has a powerful 'Bloodline' sealing tag on the front of the optical, in which keeps back all effects of it. Because Saruno is of the Kazura clan, and possesses the ability to shape the hair color, wing colors, etc. with the temporal change of his emotions, his hair is mostly a nice shade of black when he is in his 'casual' sort of way. And last but not least, the wings on his back, when in a dark sort of way, are a nice shade of black, which absorb a lot of heat, in an obvious sort of way. The feathers on each of the wings are purely real, grown from birth and can have the ability to fly. When Saruno had the wings to a point where the cloak he was wearing didn't hold the wings all so snugly, he fitting the back of his cloak to two large zippers, where he can slip the wings from under his cloak to out upon his back, out of the snugness of the cloak.

--------------------------------------------------------------------------

Spoiler:

Shy: When Saruno is in a shy state of mind, he tends to wear a set of white or brownish clothing, best suited for this kind of emotion. This clothing is best made as an arched-open shirt or jacket, and a set of brown/white pants, which have at least 2 or three side pockets on the end of the leg areas, below the main pockets. His hair is mainly shifted to a brown-type of shade, a bit within a shiny-sort of way. And a scary part of this state of Saruno's being, a set of pure 'Neko' ears lift up on his head, obviously making it a shy state. In this state, and saruno's type of emotion, Neko's are prematurely extremely shy, thus, being in this state of mind. He continues to wear the bandage over his right optical, nothing in between or anything else. But on occasion, his eye can return to it's normal state and be it's normal shade of red or brown. With the ears, small bits of hair can come out to the size of maybe a pencil, about four to ten hairs in each ear, to help with hearing, but they don't show that often, especially when he perks them back against his hair, to attempt to hide them.

---------------------------------------------------------------------------

Berserk/Battle: Within Saruno's 'Berserk' state, many types of things overcome his body within mere moments of time. On his upper torso/arm areas, with the Blade of Chaos at hand, small bits of flame begin to first engulf the entire portion of the arm, causing small formations of black armor, detailed with the picture of a Falcon or Raven. Each inch of the metal-like substance created on the arm, small spikes appear near the edges of each, the detailed line of the wrist guard putting into a formation of a Raven, it's metal wings pushed outwards around his hand, keeping it on the sword at all costs. The Same thing happens with the other arm, putting the exact same image in it's format. While the flame travels across his upper torso, the chest plate armor forms with a bit of ease, the chest plate showing not much of his clothing underneath it, but burning it slightly away. As the blackness of the armor forms, it shows to have raven/black falcon pictures showing on it's right torso flank. Small lines, like an oceanic wave curves upwards from the left flank, up towards his skull. When it reached Saruno's skull, a purple flame begins to race over his head, forming a pitch black armor, curving upwards over his right eye, going just under the top of the hairline, showing the full picture of his hair, a dark color, black. When the armor forms on Saruno's wings and back, small curves of armor form on the stems of his wings, curving a bit more, but making sure they have enough room to be able to glide through the air with ease. Moving down onto the lower torso and the legs, armor is placed along the sides of his body, and around his crotch area, protecting it from harm in all ways around. As for the leg armor, the armor slides down the front and back of the legs, leaving the sides the only thing open for any kind of major contact damage at all. No armor is placed on the feet.

Spoiler:

------------------------------------------------------------------------------------------

Spoiler:

Normal/Everyday Life: Within Saruno's everyday life, which is his usual, emotionless state. He mainly has just his regular clothing, a typical white and crimson shaded jacket and bandages around his right eye.(Not in tone with pic.) The jacket contains of a small scroll in the center pocket in the left flank of the jacket, holding his Tou no Ranmyaku quite steadily. Just in case he needs to use it. Also, he keeps a steady amount of kunai and Shurican in his right sleeve, in case he needs to use it out of bounds. And that is the appearance of this type of emotional setting.

Personality:

Saruno has a multitude of personalities, having from one thing to another, each differing with his hair, eye, wing, or even skin color. Each one has it's own abilities, it's own causes, and it's way of life for him. For a natural sense, outside of his usual nature, he would swear to protect his loved ones, the people who are his friends, the ones who he cares for in all ways around, he is the one, who he thinks can help everyone survive a tragedy. But, he tends to be get very emotions when he is reminded of his past, his father's death, and about when his clan was faded to nothing but a few of his kin. The natural sense of himself would be to do whatever he can to protect, nurture, and help his family and friends survive, no matter what would happen to himself.

Within his shy kind of state, he tends to blush uncontrollably when he's around a person he likes, or, is flirting a bit with him. Saruno doesn't exactly like that too much, especially when in such a state. To makes things just a bit worse, he tends to stutter in his words, tripping over himself, or something else that would just embarrass him more in his life, reason why he was so shy before, was because the war between the Narame and the Kazura, when he captured and....'interrogated' with a few of the Narame female members. He hides his feelings, and himself when in this state, when his Neko-like features begin to show, it just makes it even worse for him.

On his normal/everyday life sort of personality, he is a bit formal, or playful for that matter of speaking. When he's around somewhat of his superiors of a higher strength, power, or respect, he tends t kneel, or bow when he speaks, or is just being a bit formal. He doesn't like to be so formal in some cases, but it's a habit of his, especially when he was a small boy. Even though he was a bit spoiled back then, he always tended to do other things in his time, being taught proper manners and such, only for him to be this way. When talking to people in his playful sort of voices, he tends to tell a couple jokes or two, or just being his usual emotionless self, not talking to mainly anyone at all, or just being him, either way, it's just Saruno.

As for his Berserk state, battling style, his mind tends to turn to a more, evil, playing kind of side. He has this urge to turn cannibalistic and attack anything and everyone that wanders into his sight. His attacks are mainly hyperly powerful, attacking at any angle his fighting style tends to. While within the control of his blade, Yuui, he will attack with much more force, skill, and precision that most of his main tactics, hitting more of pressure points, or other places that make a shinobi weak. Slashing away at his enemies, Saruno is able to cut down even the mightiest of foes, but has a distinct weakness, within the Berserk state, he'll kill anyone and everyone that stands in his path, the only way to get him back into a normal state, would be as if someone could reach into his mind, and remind of what is in reality.

Basic Clan InformationKekkei Genkai:

Ayatsuriryoku. -Power of Manipulation.-

Special Effect:

Manipulation of Chakra, Angelic Wings, Perfect Body.

Skill and Rank InformationVillage: Getsugakure no Sato

|

Kirigakure no Sato

Undecided.

Rank:

Raikage.

Special Characteristics:

Angelic Wings, Black Chakra, Increased Chakra Pool[ 150%].

Special Effects:

Ability to Fly, Colored Chakra, More Chakra Use.

Elements:

Raiton[Lightning Release.] | Fuuton[Wind Release.] | Suiton[Water Release.]

Skills Specialties:

Ninjutsu | Kenjutsu.

.Blood Angel
Raikage





Posts

: 16


Join date

: 2010-03-07


Age

: 26

Shinobi Info


Life Points

:


(200/200)




Chakra

:


(100/100)


Rank:


Subject: Re: Saruno Tazunara Kazura. Sun Mar 07, 2010 2:15 pm

---

History and RP Sample

History:

Childhood Arc
Saruno was born at a ninja hospital in the Shichiyougakure area, with unusual traits in mind, even the medical ninja had problems with that kind of infant. He had markings of a soon-to-grow wings on his back, a seemingly inhuman amount of chakra, even though he was just born. It was amazing that a member of the Kazura clan had such traits when they were born, several of the members of the clan had respected Saruno for many years of his life. At the time he was 2 years old, he was already walking and talking, wandering about the streets of his clan's housing ring, only to be picked up by his mother, who took him back to their house. He lived with alot of his family, including his 3 brothers, 4 sisters, his father and mother, and two of his cousins, they lived in a rarely large house in the center of the clan housing ring, which was the home of the great Leader of the clan, known as Toshiro Kazura, who had mastered hundreds of jutsu in his time as leader of the clan. His wife was known as Sasina Kazura, named after the great hero of the clan hundreds upon thousands of years before their generation, she had a shy kind of personality around her family and friends, but not so much when she was exposed to a certain kind of crystal, which affected Saruno as well, due to his traits. The crystal was known as 'Narusu', a crystal found deep in the ground under a certain mountain in the Crescent moon country. It affected Sasina and Saruno by turning their emotions to rage and fierce power, it scared most of the members of the clan because of their power, banishing the crystal from the use of the clan, for fear of spread of the trait. At the time of 5, he had a half-set of wings, they had only grown so much as at the point where the feathers are beginning to grow, but not being able to fly yet. He was just starting to learn how to use his chakra as a source of his power, moving it around to move rocks, pebbles, and leaves around the streets of his clan housing area, moving them to make patterns in the dirt like a drawing, which impressed his father, Toshiro, on his use of his chakra. His brother, Kuroyami Kazura, showed him to use a simple technique to use with his chakra, a small sphere, about the size of a marble. He showed him how to play with the marble in games and such, telling him it was a great thing to learn farther in his life. He practiced it alot in his spare time, out of sleeping and eating, training his power with the fun he has, he used his marble trick to fool around with cats and dogs, laughing with joy as he did that.

Academy
About the age of 7, he had began his days at the academy. It was rough for Saruno in the days of the academy due to his, 'Condition'. His hair changed color with each mood he has, but only keeps the color by being one emotion, it changed from Light colors to Dark colors, and everything in between. This started to happen when he was first exposed to the 'Narusu' mineral when he was 5 years old. During the academy days, he began to train his chakra control to try and master a couple of the jutsu, like Bunshin no jutsu, and E rank jutsu like that. His older brother, who was a Chuunin at the time, taught him to use a couple E rank jutsu to work with great chakra control, and use them to the advantage of his chakra. Days past, then weeks, his chakra levels rose, and so did his chakra control, fulfilling the way of his clan. He had learned the ways of his clan's Ayatsuriryoku techniques and began to train them to his advantage. His power was unrelenting to whatever he practiced on, but got tired out too easily, he was still a young boy. His sister, Kairi, his oldest sister was always helping him out with his medical problems, and tried to help him out when he was practicing too advanced moves for his type of level. Even though his chakra was outstanding, he used it mostly up when he was training, but he never gave up on anything he trained on. This impressed his father very much. Around the third year at the Academy, when he was only 10 years of age, they put him to the test of the Bunshin jutsu test. When he came up to do his Bunshin, he was practicing a E Class move for years, even though it was only to call upon a single clone. He performed the Bunshin no jutsu at such a pristine state, even his teachers were impressed by this level of chakra control, not a hair out of place. He had passed his days at the Academy.

Pre-Chuunin Exams Arc
Only a Week after his graduation, he was asked to participate in the Chuunin exams without a team or anything. Just his skill and prowess in chakra manipulation, and skill in the name of the blade. It was only shortly after that he accepted this. And so, his journey began as a Full fledged Genin.

Chuunin Exams
At the time of the Chuunin exams, a week and a half later, Saruno was ready for anything. At the first part of the Exam, the written part, the proctor of the exam was a tall, dark, and scary looking man, a scar all across his face and arms, a bandage on the man's shoulder, over his shirt. The exam started, pencils against paper, writing words, and drawing diagrams of what shinobi should do in a situation, and how do use a simple shurican, kunai, and what abilities should be used in combat of a high-level opponent. An hour went by, Saruno had finished eight of the nine questions, having checked each one over with all of his intelligence. The bell rang at the proctor's desk, all of the participants of the exam put their pencil's down on the table before them, even Saruno, who had just finished his Ninth question. The Proctor before the class was looking around the room, seeing if anyone had kept writing, but had seen none, nor did the watchers at the ends of the room. Twenty minutes later, thirty people leave the room, dropping out of the Exams, but only twenty remained, all the other teams were emotionless, waiting for the second part of the exam. So the second part came, the forest of death, which Saruno had to get the opposite scroll to be able to go on through the exam. At the start of the Second part, he was immediately caught by a team, from the Rain village, a net. Saruno struggled to get out, and used his 'Raikou Ba-suto'* Technique to escape the net and take down his opponents, taking the scroll which was opposite of his own, and vanished towards the center tower, finishing the second part in only the first day. Three days passed, other teams, only half of them showed up, the others were expelled from the area, sent out of the exams. Finally, the third part of the exam began, the combat part of the test. A large arena in the far corner of the village is where it took place, a perfect place to use Saruno's ninjutsu. First up, two opponents, Saruno waiting in the sitting area, watching the two go at it, it ended shortly after. The second match, Saruno was up, against a high-level opponent with abnormal amounts of chakra, which is what he sensed as he stepped down from the area and stood at the center of the arena. The battle began, using many of his techniques, 'Ranmyaku Shitsunen' and 'Raikou Ba-suto', a couple others were used as well, but it still ended the same, his opponent was unconscious on the ground, the dirt and walls cracked from the use of his chakra, Saruno standing at the center, breathing heavily, he had finished the Chuunin exams, and became a full chuunin, at the Age of 9. It was an amazing feat by Saruno himself, using lower-ranked techniques than the usual ones in the brink of battle was genius in his decision, but many others came to his aid, when it happened.

Chuunin Arc
It's been three months since Saruno got his rank as Chuunin, yet it still bugged him, what was happening now that he had the rank of Chuunin? What would happen next? These were questions asked by him in several different ways, but he never found an answer. 2 Years pass, his age now at age 12. Almost a teenager, only 2 months until then. He's been working on his techniques to great extents, trying desperately to conjure his Raiton techniques, Ranmyaku Shitsunen, and Raikou Ba-suto to greater strengths, and it seemed to of worked. After setting his mind to. His first attack took down an entire forest with one strike of his palm. He mended it to use with the ground and the sky at his whim, when clouds were overhead, it would be easy for him to use. As for his other technique, he used this to completely block almost all attacks coming at him, which was an easy feat for him. But, he was a curious boy at that age, but tended to wander around his village until it was fit for him to at least train some more, when he wasn't tired. A few weeks after, a massive darkness fell over the clan of the Kazura when a massive shinobi army came to the land and attacked it, from out of no where.

Black Emotions
As the army of the thousand shinobi came towards Saruno, it was easy for him to identify as enemy. Hundreds of Kazura came out from the households of the clan, attempting to take down the massive enemy before Saruno's very eyes, it was scary to him, seeing his family and comrades being slaughtered before his eyes. Truly horrifying to his sights. He quickly ran back to his home, trying to find shelter from the war that was being held. His mother and father, both the two most powerful Kazura in the clan stepped up to the warrior shinobi, Narusa, as Toshiro's weapon for that moment, took down almost half of the army in a single blow, taking only half of his chakra in the process. While his mother, Sasina, attacked the enemies from the front lines, taking a whole quarter more of them out. Two people, taking down hundreds of shinobi within mere moments. It was scary to saruno, yet, it was also something not to see. A few ten of his siblings and himself ran from the war of the clan, after his mother came back to tell them to leave, to make sure they weren't harmed. They did as they were told. Shoving off a boat with the tens of Kazura youth from the land of the Moon island, it was only sight to see Toshiro in his final state, to take down the leader of the clan who attacked his own.

The Findings
It's been maybe a few months after the attacked, all of the siblings Saruno had left still in devastated shock of what happened to the clan only shortly before. Yet, on a case of wandering, Saruno came across a cave near the lake of Kirigakure no Sato. An underwater cave, while diving for bit of relaxation. It made no sense to him to relax in such a time, but stress was always his weakness. Seeing the cave, he curiously wandered into it, seeing an opening of air not too soon into the cave. While surfacing, he saw a large blade, stuck in the ground, the hilt facing upwards to the ceiling. Such, power, he felt with this blade, and he wanted to know what was going to happen now. As he touched the blade, a large spark of the chakra of the spiked blade erupted over Saruno, making him scream in pain. His eyes were turned to a light crimson as he pulled the blade from the ground, now being absorbed by it's power some. Something happened to Saruno that day, and even he doesn't know. It's a blur to him.

Frozen
As the snow began to fall on a cold Kirigakure night, Saruno outside of a large house, practicing some of his techniques in order to protect his family, he wandered off into an ice ridge, over a large frozen lake. It was the coldest time of the year, perfect time to practice high-level endurance. Yet, it was a bit too hard for him. The blade was snugly perched on his back, nothing really to it. Yet, another spark of came about Saruno's body, but this time, it was a shorter spark, and he fell into the frozen lake, only shortly after the spark knocked his body out of it's muscular functions for a few minutes. He was instantly frozen in the waters in a single second. Yet, he lay dormant in that ice for a short time, he was dug up only a month later, before his body began to decay.

Traveling to Konoha! The Warm Country
Him and his siblings were riding on a small convoy to Konoha, in the land of fire. It sounded VERY nice to saruno, now that he was thawed out. He wanted to be warm now, he just had the flu for maybe about a couple weeks, being frozen in a block of ice was kinda cold. Yet, feeling the warm rays in the land of fire actually warmed him up some, his age now being at least to 15 or so. The great land of Fire, Konohagakure no Sato welcomes the exiled Kazura from the land of the moon with open arms. Seeing new possibility with this kindness, Saruno went back to being a shinobi, with his powers now being at it's peak. He was training for months on end, his endurance and chakra being mainly at it's peak of perfection, it's large chakra reserves being a good weapon to use. Yet, it wasn't too long until the Current Hokage of the time asked him to become a Jounin, a year or two later. After he pledged his loyalty to the Leaf village. To his death, he would protect that village, unlike of what he didn't protect back then. He was 18 then.

Running to Death.
Things went Awry when certain things began to happen to his self, his wings suddenly turned black, his eyes changing color due to the stress of having such a position in the Leaf and how much power he was building up inside of him. Such devastating power, he needed to run from the village, no, he needed to kill the village before it started to notice him. But with such emotions ravaging through his body, he had no judgment over himself. He slaughtered endless amount of Shinobi, along with simple Civilians before the blade of Yuui was Satisfied with it's great taste. Before long, the Hokage was notified of the great presence of Saruno, the one that he entrusted to be a Jounin of the village. He was cast out of the village, roaming about the continent for someone to calm his emotions, calm his blood lust, calm his lust. He needed someone to look after, and vise verse.

-> Skip to Kumo.

Raikage's Death and Ascension.
During the death of the Previous Raikage in line for the throne of Kumogakure no Sato, dying words were pressed out silently, "You, are strong enough." by small words. Even though his power wasn't stable, his emotions were barely even close to being of such stability, he was given the gift of the rank of Raikage, by a Dying wish of a superior. He knew this man for far too long, but in only a day, the Previous Raikage died, and he Ascended into the throne.



Last edited by .Blood Angel on Sun Mar 07, 2010 2:17 pm; edited 1 time in total

.Blood Angel
Raikage





Posts

: 16


Join date

: 2010-03-07


Age

: 26

Shinobi Info


Life Points

:


(200/200)




Chakra

:


(100/100)


Rank:


Subject: Re: Saruno Tazunara Kazura. Sun Mar 07, 2010 2:15 pm

---

Ultima-ninjutsu.


Name:

Ninja Art Release • Seal of Stage -Ninpouton • Natsuin Dankai-

Rank:

C-S

Description:

There are 5 Stages in the Ninja Art Release • Seal of Stage Ninjutsu:

-First Stage: Seal of Chaos - Natsuin Ranmyaku -Rank:

C

Description:

The seal of Chaos is set on the ground below the user, glowing with the color of the chakra used to place it down, creating a larger long-range radius for attacks based on the user's performance. The user can channel chakra through the area of the seal and throw small sphere-like chakra blasts through the air.

-Second Stage: Seal of Destruction - Natsuin Toukai -
Rank:

B

Description:

After setting the seal of Chaos down, the Seal will enlarge to a farther diameter, further increasing power over 2 fold. The ground around the seal will begin to shatter upwards and the user can use them to the advantage of throwing them at the opponent. If the opponent is within the boundaries of the Seal, the user can impact several hits against them when they form a large amount of chakra into their palms.

-Third Stage: Seal of Havoc - Natsuin Sangai -
Rank:

B

Description:

After setting the Seal of Destruction down, the seal will further enlarge to a diameter of 30 meters, increasing power to over 8 fold, causing major damage to the muscular system and chakra network after the use. Utilizing the abilities of the First stage, the user can cast more powerful channels of chakra blasts, more fierce than the last.

-Fourth Stage: Seal of Annihilation - Natsuin Kaimetsu -
Rank:

A

Description

: After setting the seal of Havoc, the user will have 4 more seals of Annihilation around them, setting on the four edges of the seal, further increasing power to over 20 fold over, causing major harm to the muscular system and chakra network to over half of what the user used in the activation of the technique. Utilizing massive power, the user can perform a larger amount of power to the opponent, the aim of the user increased to a point where they can pinpoint the target and utilize power beyond their normal standards. The spheres of chakra blasts will further increase in power as the aim increases as well.

-Fifth Stage: Seal of Oblivion - Natsuin Shitsunen -
Rank:

S

Description:

After utilizing the Seal of Annihilation, the diameter of the seal will increase to over 500 meters, increasing power and aim 90 fold. This will cause major damage on the muscular system, actions of the user, nervous system breakdown, chakra network destruction, etc., Causing more harm to the user than the other four seals. The power of the user, within it's inhuman state can impact heavier blows to the opponent with ease if the target is within range of the seal, seven more seals will

show upon the user, utilizing the chakra of that user and place it to a setting where the strength and power is increased to a point where they can shift strength to smash a boulder into oblivion with ease. The chakra blast spheres will increase in a size that a single sphere can cause a crater in the ground with absolute no problem, but takes a larger amount of chakra to utilize. Aftermath problems include the breakdown of the nervous and muscular system, along with the destruction of the chakra network, thus, killing the user in it's place. There would be no possible escape of death once this technique has been conjured, absolute death is certain.

~~~~~~~~~~~~~~~~~~~~~~~~~~~~~~~~~~~~~~~~~~~~~~~

[Non Elemental Ninjutsu • Regular Techniques]

Name: Kawarami No Jutsu -Replacement Technique-

Type: Ninjutsu

Rank: E

Element: N/A

Description: This jutsu lets the user quickly switch places with another nearby object, such as a plant (normally a section of a log), an animal, or even another person within reach, leaving the opponent open to a counter-attack. Explosive tags can be attached to the replacement for an added surprise. Fundamentally, all ninja know this technique.

Name: Bunshin no Jutsu - Clone Technique -

Type: Ninjutsu

Rank: E

Element: N/A

Description: This technique creates intangible clones of the user. The clones are simply illusions and will dissipate when they come into contact with something. The illusions can be seen through by the Byakugan and the Sharingan. A person with normal eyes can also distinguish the clones from the original, since the clones will not disrupt the area around themselves with their movement (won't kick up dust, crush grass, etc.).

Name: Henge no Jutsu - Transformation Technique -

Type: Ninjutsu

Rank: E

Element: N/A

Description: This jutsu allows the user to assume the appearance of another person, animal, or object. Fundamentally, all ninja know this jutsu. The transformation jutsu is considered to be among the more difficult E-ranked techniques, since it requires constant emission of chakra while mentally maintaining the form. On top of that, the user would be, most likely, interacting with the environment. This puts much mental strain on the inexperienced ninja.

Name: Nawanuke No Jutsu - Rope Release Technique -

Type: Ninjutsu

Rank: E

Element: N/A

Description: A basic jutsu that allows a ninja to free themselves if they have been tied up.

-----------------------------------------------------

[Raiton Ninjutsu • Lightning Release Ninja Techniques]

Name: Lightning Release • Lightning Burst -Raiton • Raikou Ba-suto

Rank: B

Element: Raiton[Lightning Release]

Description: Lightning Release • Lightning burst is an advanced ninjutsu Technique. Utilizing massive amounts of chakra within the chakra network, with the

proper chakra control, the user can burst out a surge of lightning elemental chakra. This expelled chakra can push away most weapons and attacks in a blast from the body, and can block most Metal-type weaponry, Ranged attacks, and Close range attacks equal or lesser than the Rank of this technique. This technique takes a massive amount of chakra to utilize, and is not intended for extreme use. Techniques with Fast-paced fighting styles, and higher speed-like techniques can get past this technique. Also with the protection of the lightning it can block off most metal-like weaponry, anything else besides metal is a big weakness against it, which it means, anything heavier than 350lbs. can get past the extreme amounts of energy.

Name: Lightning Release • Shadow Lightning -Raiton • Kage Raikou-

Rank: A

Element: Raiton[Lightning Release]

Description: Raiton • Kage Raikou is utilized by Saruno Kazura. With the massive chakra Saruno possesses, he can use this jutsu without flaw. Moving a large portion of chakra within his left or right index and middle finger, he can form it into a condensed blast of chakra, in the form of lightning. Utilizing the lightning element, it can be almost matched with Ranmyaku Shitsunen. The Kage Raikou takes a large amount of Saruno's chakra, making it only necessary to use in a battle.

Name: Chaos Oblivion! -Ranmyaku Shitsunen-

Rank: A

Element: Raiton[Lightning Element]

Description: Ranmyaku Shitsunen is utilized by Saruno Kazura. Forming the needed hand seals, Saruno can use his chakra control along with this jutsu. Once active, tens, to hundreds of bolts of lightning would course through the ground or sky above him within moments, and the movements of the lightning can be controlled at his will. The lightning can still be dodged, but only with high speed equal to his own. Since this is such a high-leveled technique, it takes a large amount of chakra for each bolt of lightning to be conjured.

Name: Shadow Nova (Kage Shisei)

Rank: A

RP post: 2 (1 Charge)

Range: Short (5 ~ 10m) Medium (10 ~ 15m)

Element: ~

Description: Kage Shisei is an Advanced form of the Raikou Ba-suto technique. Forming the needed hand seals, the user will begin to channel great waves of lightning elemental chakra through their chakra network, and condensing it around their body, but keeping a precise amount per part of the body. If the technique does not keep a balance of chakra throughout the body, it will cancel, along with the chakra used in it. The body will release a large blast of Lightning elemental chakra throughout the area in a massive explosion around 10-15m in diameter, using a large amount of chakra with the blast, but will burn or destroy everything in it's path.

Name: Shadow Pulse! -Aneiparusu!-

Rank: C-A

Type: Ninjutsu

Element: Raiton[Lightning Release]

Description: Utilizing the ability to condense chakra into many patterns and formats, Saruno can channel a small amount of Raiton chakra into his left or right palm and release it in massive streams of chain-like patterns. This pattern can knock back other types of techniques, equal or lesser to the rank of this technique. But if charged with higher amounts of chakra, the rank can double and block higher amounts of attacks with just a simple Pulse. Since this is condensed chakra, it will look like black waves of energies, instead of the regular blue and yellow coloring.

Name: Shadow Wave! -Aneinami!-

Rank: B

Type: Ninjutsu

Element: Raiton[Lightning Release]

Description: Utilizing the ability to condense chakra into various patterns and shapes, he can condense a small sphere into the palm of his left or right hand and utilize it to it's fullest potential. He can smash his other hand, or smash it against an object or person and send a massive surge of dark lightning towards that area. Since it is a lightning elemental release technique, it takes a large amount of chakra to use.

Name: Ultimate Shadow Lightning • Stage One [Kyuukyoku Kage Raikou • Dankai Ichi]

Rank: C

Type: Ninjutsu

Element: Raiton[Lightning Release]

Description: Unlike the regular Shadow lightning, the first stage of the Ultimate shadow lightning is simply to collect chakra within Saruno's body, beginning to allow him to channel it more effectively and more powerfully, within the third and fourth states. Since this is a powerful technique in one standard. Once enough chakra is stored up, Saruno is able to manipulate it's shape with ease, thus making some ease when going through to the next stage. The chakra forming is caused by expelling hundreds of chakra-like bubbles from his body, letting them form together in the next state.

Name: Ultimate Shadow Lightning • Stage Two [Kyuukyoku Kage Raikou • Dankai Ni]

Rank: B

Type: Ninjutsu

Element: Raiton[Lightning Release]

Description: Within the second stage of the Ultimate Shadow Lightning, Saruno is able to condense the Kage Raikou Sphere into a much more compact and more condensed version, with the ability to manipulate it's shape to something that would help in the process. While within this state, the sphere is simply non-attack able. Meaning, Saruno cannot attack within this state, until further states, this cannot explode or be used for harm. It'll vanish if tried. A constant watch on the chakra, and precision is necessary for the spheres to take it's place and go the right way. Wrong way, go poofness.

Name: Ultimate Shadow Lightning • Stage Three [Kyuukyoku Kage Raikou • Dankai San]

Rank: A

Type: Ninjutsu

Element: Raiton[Lightning Release]

Description: Within the third state of the Kyuukyoku Kage Raikou, this tension of the Kage Raikou sphere is doubled, maybe even tripled in power. When thrown or impacted on an object or person, it will immediately explode, unless called back or dismissed, but this takes a bit of time to dismiss, so it might take a minute or two to dismiss. This explosion can cause a massive increase in devastation if combined with another sphere of a regular Kage Raikou. Because of this motion, the Kage Raikou can be instantly increased in power if used within the next stage. Because this is such a powerful attack, it is recommended at Long-range, but if used at Close-range, Saruno can instantly use it while his opponent is near him, or around. This explosion can go up to 20 to 26m in diameter. A big explosion, if worth it. If used at close-range, while chakra is low during the channeling, Saruno could be severely injured, if not killed if it is a direct hit.

Name: Ultimate Shadow Lightning • Stage Four [Kyuukyoku Kage Raikou • Dankai Yon]

Rank: S

Type: Ninjutsu

Element: Raiton[Lightning Release]

Description: Within the final state of the Kyuukyoku Kage Raikou stage, Saruno can increase the condensed size of the Kage Raikou sphere and increase it's power almost infinitely. But still, it is limited to a range within this state. When increased, it can go up to a circumference of 40m, and it's explosion being only an Implosion. This implosion cannot be moved from it's spot, or injure anything outside of it's diameter, which is about 60m in size. With a powerful shockwave that follows it's movement. This shockwave can follow up to 60m, only to cause minor damage or simply move objects from it's path. Since it is of such power, this takes a massive amount of chakra, so it is only used once every few days. Due to it's massive effects, and drawbacks on Saruno.

.Blood Angel
Raikage





Posts

: 16


Join date

: 2010-03-07


Age

: 26

Shinobi Info


Life Points

:


(200/200)




Chakra

:


(100/100)


Rank:


Subject: Re: Saruno Tazunara Kazura. Sun Mar 07, 2010 2:15 pm

---

Name: Raiton • Hanabi -Lightning Release • Fireworks-
Rank: C
Type: Ninjutsu
Element: Raiton[Lightning Release]
Description: Sliding either palm towards the sky, charging a small amount of lightning into the shape of a sphere, and about the size of a marble or bigger, depending on how big the firework, Saruno can fire one into the sky with ease, causing the spark to look like fireworks. In some occasions, it's not that big of a technique, nor much power, so it's name Fireworks for the effect of fireworks, nothing more.

Name: Raikou Shiseinara -Dark Nova Lightning-
Rank: A
Type: Kenjutsu
Element: Raiton
Description: When Saruno unsheathes, 'Yuui' from the sheath, he can strike more quickly, and with much more power. When Yuui moves, Saruno can channel certain amounts of chakra through the metal in the blade, charging it's power a bit more with each ounce of Raiton chakra he places into it. With his manipulation effect of his Kekkei Genkai, Saruno can have the illusion of a 'nova' when it hit against something, like an explosion. With the power of condensation of chakra, Saruno can condense the raiton chakra into the metal of the blade, and release it when it hit against something, when it does, it explodes to the point of a small nova, maybe about 5m wide. But, with the effects, it's takes time in order to do such, so it would take about 2 posts to actually pull off.

Name: Summon Lightning
Rank: A
Type: Ninjutsu
Element: Raiton[Lightning Release]
Description: Raising his palms to the sky, Saruno can summon bolts of lightning from nearby thunderclouds, causing his Raiton techniques to become more powerful in strength and power with the charge of actual lightning in his grasp. Yet, in some cases, the lightning can miss and hit Saruno, but the chances are slim enough, so it doesn't happen all so often.
-------------------------------------------------------------------------------------------------------------------
[Non Elemental Techniques]

Name: Kage Bunshin no Jutsu - Shadow Clone Technique
Rank: B
Element: N/A
Description: Kage Bunshin is a Jounin level Ninjutsu technique. The normal Bunshin technique creates a copy of the ninja that lacks any substance. The Kage Bunshin distributes the ninja's chakra evenly among the clones and creates a real copy with form and substance. The clone itself can also utilize any jutsu the original ninja knows. When the clone finally disperses, any new knowledge it has gained is passed back to the original ninja and any additional clones. This makes Kage Bunshin an excellent training method if the ninja has the chakra capacity and stamina to maintain the Kage Bunshins for an extended period of time. This allows the ninja to essentially reduce the time it takes to train and learn with each clone added. This is especially true when used with Tajuu Kage Bunshin.

Clan Techniques.

[Kekkei Genkai Ninjutsu Genjutsu • Bloodline Trait Ninja Techniques Illusionist Arts]

[Genjutsu • Illusionist Arts]

Name: Dark Oblivion - Shitsunen Kurai
Rank: S
Range: Short (0 ~ 5m)
Jutsu Type: Genjutsu/Doujutsu
Elemental Affinity: N/A
Clan: Kazura -Kaosu-
Description: With the greatness of the Kazura Clan's Chakra manipulation, this can only be used in the third state, with the right or left optical of the member. With intense control of chakra, the user can spark this genjutsu to automatic envision, meaning that the user can use it by looking into the others optics. The Genjutsu is supposedly to create a darkness, all around the user and the target, the user fading away, memories from the target's mind is extracted, the nightmares and terrible memories from long past is extracted, making them see it more realistically. The memories will tap into the nervous system of the target, making them see, feel, hear, and smell real, no matter what it is. The Genjutsu will degrade the will of the target by each memory or nightmare extracted from the target's mind, making almost every last piece of will vanish as they see what they fear and quiver in pain and suffering. With increased usage of the Doujutsu, the user's optical will become more and more degraded along with a higher chance of Blindness after each usage.
----------------------------------------------
[Ninjutsu • Ninja Techniques]

Novice-Level

Name: Kakuhan no Chakra -Chakra Whip-
Rank: C-A
Range: Short (0 ~ 5m) Medium (10 ~ 15m)
Jutsu Type: Ninjutsu
Elemental Affinity: N/A
Clan: Kazura -Kaosu-
Description: With the efficiency of the Kazura clan's Chakra manipulation, a member can create a short-stemmed or long-stemmed whip with a little flaw in
the technique. A constant flow of chakra in the brim of the whip can keep it's painful strikes in a constant motion. A simple crack of the whip, charged with enough chakra can snap through skin in a second, and only a small density-kind of steel. Higher amounts of chakra and great amounts of training can easily increase the strength of the whip, being able to do as a member pleases.

Name: Tou Chakra -Chakra Blade-
Rank: B
Range: Short (0 ~ 5m)
Jutsu Type: Ninjutsu
Elemental Affinity:
Clan: Kazura -Kaosu-
Description: On the efficiency of the Kazura Clan's Chakra manipulation, a member can create a blade of pure chakra. The blade can be as hard as steel,
and as sharp as a dagger. The chakra of the member will begin to flow out from the desired point of the body, (arms, palms, etc), and begin to take shape into a blade. The amount of chakra used, depends on the size of the blade, and can be cast away by a higher-level technique.

Intermediate-level

Name: Chakra Blade Slash - Chakra Tou Tateru
Rank: B
Range: Short (0 ~ 5m) Medium (10 ~ 15m)
Jutsu Type: Kenjutsu/Ninjutsu
Elemental Affinity: N/A
Clan: Kazura -Kaosu-
Description:
With the efficiency of the Kazura Clan's Chakra Manipulation, a member can use this along with the Chakra Blade Technique. Within the Blade, a member can slash a large amount of chakra with the blade, causing a slash made of pure chakra, and can be cut through a small density steel, but travels in a straight line, making it easy to dodge. The length of the Slash depends on the amount of chakra within the body.

Name: Ultima Chakra Sword Slash - Kyuukyoku Tou Tateru 尾音節中心輪剣斜線〔カット〕
Rank: A
Range: Far (15m )
Jutsu Type: Kenjutsu
Elemental Affinity: N/A
Clan: Kazura -Kaosu-
Description: With the efficiency of the Kazura Clan's Chakra manipulation, a member can use this along with the Chakra Sword Technique. With the sword, the member can use a large amount of their chakra to create a slash of chakra more powerful than the normal chakra slash technique, being able to use it in a circular formation of the slash, not along the ground, but also in the air, if used in a circular slash. With the intense amounts of chakra being given off, the user may feel a bit worn out with the slash if used a lot of chakra beforehand.

Master-Leveled

Name:Angelic String Smash - Ultimate Pull
Rank: A
Range: Short (0 ~ 5m)
Jutsu Type: Ninjutsu
Elemental Affinity: N/A
Clan: Kazura -Kaosu-
Description: With the abilities of the Kazura Clan's Chakra manipulation, they can conjure this technique with little flaw. Channeling a large amount of chakra within the user's left or right fist, or a desired area, the strength of the muscular system will increase. If smashing into an opponent, the user can send the chakra into the impacted area of the opponent, creating a chakra string in the process. When pulled, the strength of the user with the chakra still channeled, can easily snap a bone, muscle tissue, etc in a slight movement of a wrist.

Name:Angel Strike - Ultimate Pound
Rank: B
Range: Short (0 ~ 5m)
Jutsu Type: Ninjutsu
Elemental Affinity: N/A
Clan: Kazura -Kaosu-
Description: With the abilities of the Kazura Clan's Chakra manipulation, they can channel chakra into a desired part of the limbs and induce a large amount of more striking damage than a normal hit to the desired area. If holding the channeled chakra too long or too short, it will disappear if not in a constant motion of chakra.

[Other Element Combination]

Name: Kurokumo - Dark Cloud
Rank: C
Type: Ninjutsu
Element: Suiton[Water Release] + Raiton[Lightning Release]
Description: Utilizing his ability to condense and manipulation chakra, Saruno is able to bend the chakra of the Suiton element into a mist, condensing the chakras within it's structure into the density of a cloud. Within this cloud, nothing more but chakra is within it, it can be easily struck down with a simple technique or impact on it's structure, and is key to most of Saruno's Ninjutsu that come down along with it.

Name: Ookikurokumo - Large Dark Cloud
Rank: B
Type: Ninjutsu
Element: Suiton[Water Release] + Raiton[Lightning Release]
Description: Utilizing his ability to condense and manipulation chakra, Saruno is able to magnify the amount of chakra used in the previous cloud technique to increase it's size to about the size of a thundercloud, but all the same attributes apply in the cloud, nothing changed but the size and ratio. Within this cloud, Saruno can manipulate the chakra inside of it with many types of his own elemental chakra, utilizing it to his advantage.

Name: Raui - Thunderstorm
Rank: B
Type: Ninjutsu
Element: Raiton[Lightning Release] + Suiton[Water Release]
Description: Utilizing all of his elemental affinity, Saruno is able to utilize a 'Large cloud' in his elemental chakra, causing them to shift it's shape, form, and abilities to form a large cloud of a thunderstorm cloud. Moving his palms in a direct or indirect motion, Saruno is able to release condensed chakra from the cloud to cause rain to pour, thunder to roar, and lightning to strike. The thundercloud's abilities are limited to the amount of chakra actually placed into the form of the cloud. Being at a far distance from Saruno from the ground, it is easier, and much more capable for him if he glides closer to the cloud, using his wings.

Name: Taihou Ikazuchi - Thunder Cannon
Rank: S
Type: Ninjutsu
Element: Raiton[Lightning Release] + Suiton[Water Release]
Description: Utilizing the rain from the Thundercloud, Saruno can shift his wings, along with his arms facing in front of him, calling down a bolt of lightning towards the center most point within the arms and wings. Channeling the lightning through the chakra he placed within the center of his arms, he can charge it like a cannon, aiming at only one direction, and has deadly effects if impacted. Channeling most of his chakra through the length of his arms and wings, small sparks of lightning and his own chakra flowing through his arms. As this begins to charge, he can call upon the water around his being as a medium, letting him aim a bit more easily, the lightning still going in one direction. When fired, the bolt of condensed lightning bursts from the center of his arms/palms, a burst of power rippling through the area in which it was released, causing the air around Saruno to pulse a bit, causing a recoil in the attack, making him fly backwards, and if up against something, it'll be pushed, or shattered along with his body slamming across it, but it won't kill him all so easily.

Name: Ame - Rain
Rank: C
Type: Ninjutsu
Element: Suiton[Water Release] + Raiton[Lightning Release]
Description: Raising his palms to the sky, then downwards, or simply swaying one or two of his wings, Saruno can call upon his Suiton-elemental chakra through the clouds he had created, causing a slight or massive rain to pour upon the ground below it's being, causing a slight rain to form with ease. If used correctly, Saruno can use this as a medium for most of his Raiton-elemental attacks.

Hazuki~Kun
Akatsuki





Posts

: 121


Join date

: 2009-12-26


Location

: Scanning Forum [AKATUSKI LAYER]

Shinobi Info


Life Points

:


(200/200)




Chakra

:


(100/100)


Rank: S


Subject: Re: Saruno Tazunara Kazura. Sun Mar 07, 2010 2:20 pm

---

Sponsored content






Subject: Re: Saruno Tazunara Kazura.

---

| | |
| --- | --- |
| Saruno Tazunara Kazura. | |
Staff
Admins
Moderators
Expierenced Helpers
Copyrights
Copyrights ©
Naruto Shinobi Wars - The Creator
[The Founder and Head Admin]
Custom Characters, Equipment, Techniques, Images, etc.
~ Their Rightful Owners ~
Encoding - The Admins
~ Sidebar Credits - Itake/Hazuki ~


Any creations, posts, and ideas from this site are copyrighted to their respective owners. Therefore, information may not be taken or used without their permission